Product Description
Coating Machine For Paper Machine
Our coating machine for paper making machine is according to relationship with paper machine, this series of coating machine is divided into on-line type and off-line type. For different applications of coating paper, the coating mode is divided into single-sided coating and double-sided coating, each said can be coated one or more times.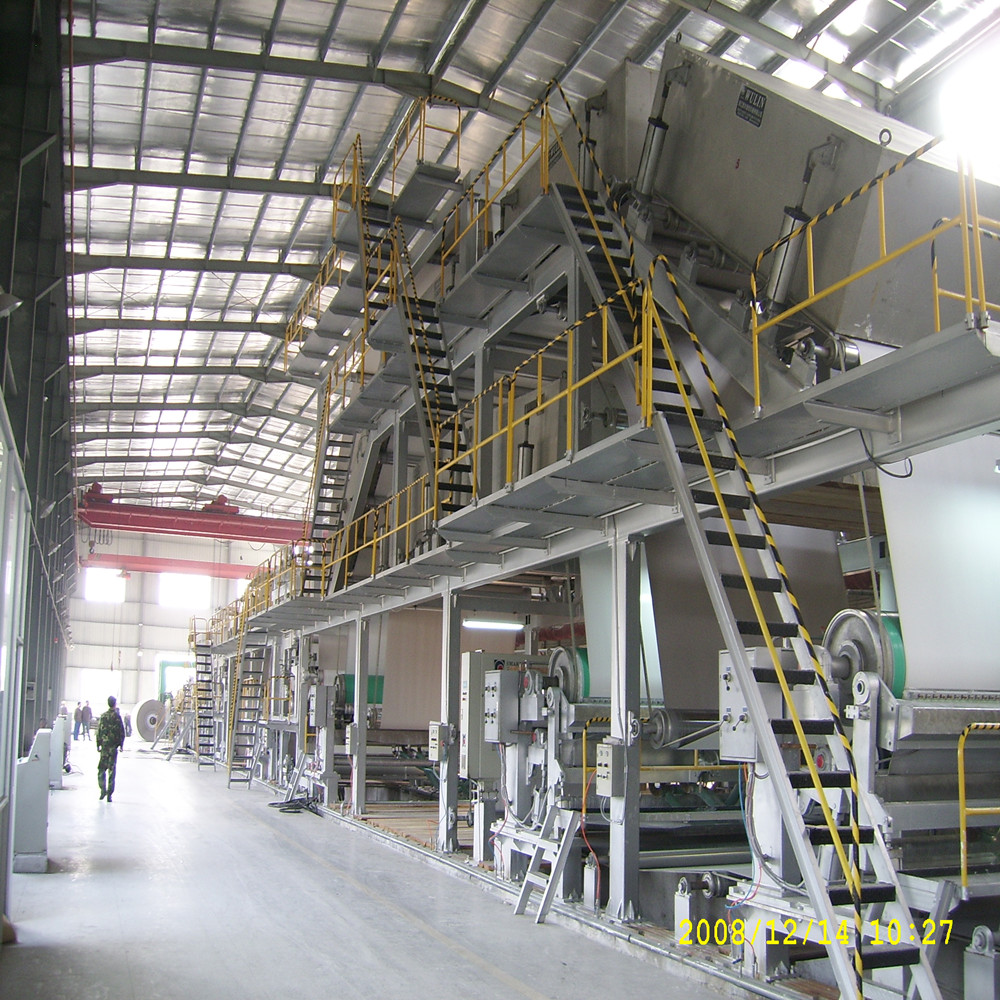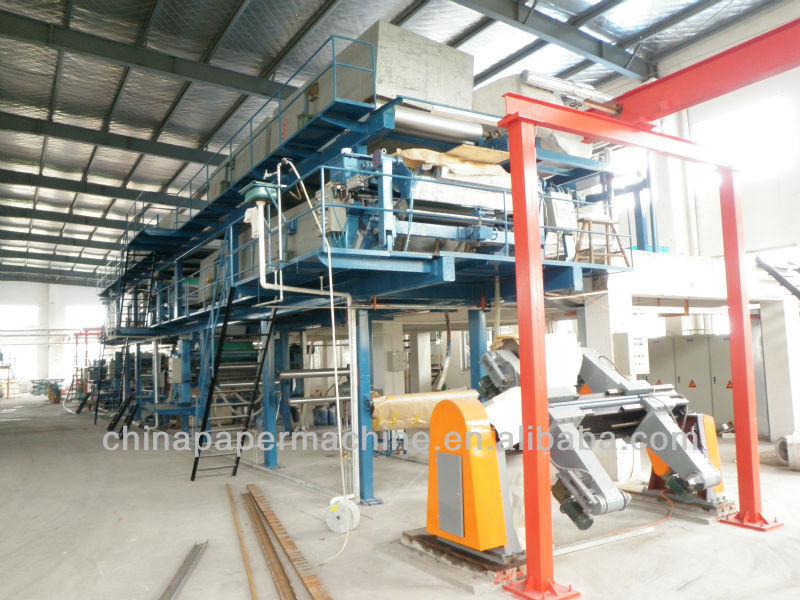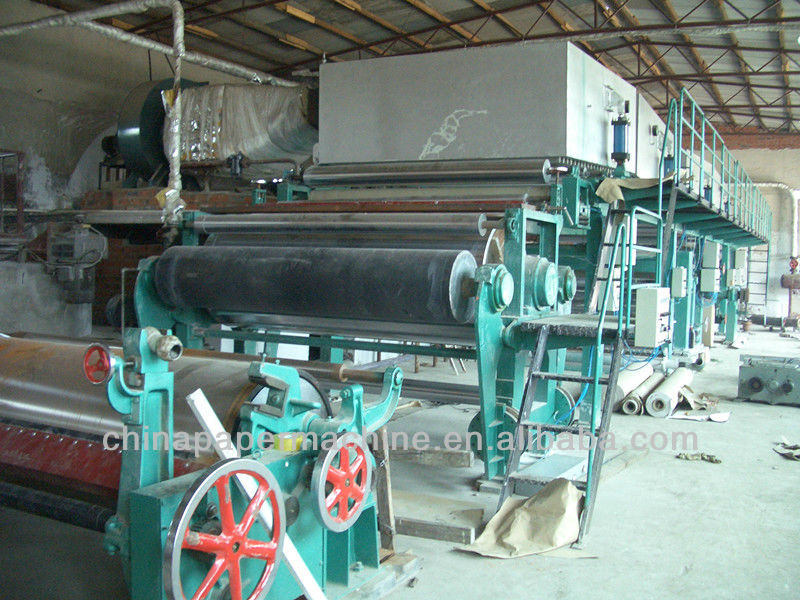 On-line type coating: coating machine is installed on paper machine, paper-making and coating are keep proceeding continuously. Off-line coating: paper machine and coating machine are independent. Coating machine is mainly using air knife and blade.
Coating system consists of pneumatic, blade coating machine, drying system, soft calender, status-regulating cylinder, reeling machine, drive system, etc. Coating machine`s width is 1575-5000mm.
Air knife coating machine is usually working at 50-300m/min, air knife coatings are attaching to surface of base paper, no improvement for sheet smoothness, usually, which is used for one time coating.
Blade coating is usually working at 200-800m/min, using feed roller and fountain-type feed system to convey sufficient coatings to base paper, then using blade to measure and finish. Blade coating sheets has good flatness, high drying efficiency and high working speed.
Drying part is usually using hot air dryer-- the equipment that takes convection principle, generally, uses two kinds of air circulation system. ( blast system and suction system)
Soft calender is finishing on soft press nip, which can improve coating sheet`s surface flatness and smoothness obviously.
Through status-regulating cylinder to regulate sheet`s flatness, avoid sheet curling, cooling sheets, control moisture--shrinking percentage.
Using reeling machine to reel end coated sheets.