Product Description
Carton Box Paper Making Equipment
This carton box paper making production line is mainly used for making the carton paper, box board paper and laminated cardboard with set web width and various thicknesses. Usually, it is fit for grey board composition, white board composition and other paper grade composition.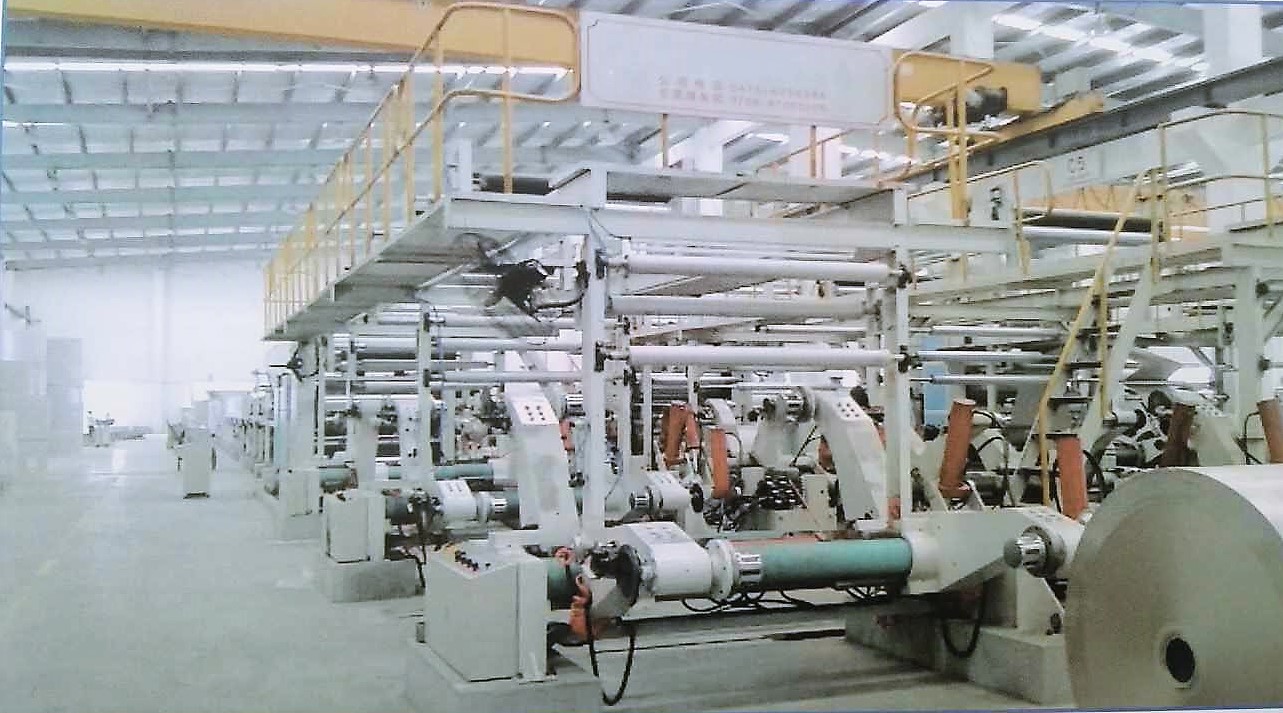 The following advantages: The composite paper has large thickness; high strength; good board flatness; specification can be cut at will; accuracy dimension; composition between multi paper grades is good to reduce the cost, so it is used for many kinds of top grade packaging widely.
Bearing Paper Machine-Bridge Conveyor-Gummer-Bonding Compaction Machine-Dryer-Cooler-Traction Slitter-Computer Transverse Cutting Machine-Palletizer(Optional: Auto Palletizer)-Electric Control System-etc.
Mounting Type: Two Mounting Production Line; Three Mounting Production Lines; Four Mounting Production Line.
Bearing PM number is decided by composition layer, it always add a bearing PM when add a pasting layer. The complete set of bearing PM always has two to four independent bearing PMs. It is hydraulic control, moving toward up and down, transverse tighten up and loosen.
Each bearing PM can be controlled independently, which is convenient to replace the virginal paper ball, and then transmit the multi paper to gummer through bridge conveyor.
The gummer always takes rubber roll transferred gumming type (membrane transferred gumming). That structure can increase gumming uniformity and reduce gumming amount (gumming amount can be adjusted according to the different paper grade and working speed). Bonding compaction machine always uses rubber roll, and compaction pressure is adjustable.
Dryer section can select and use the electrical heating drying or steam heating drying. The electrical heating drying form is: built electrical heated tube in roll body, which is fit for non-steam source. Steam heating drying form is: install multi drying board in dryer section, which is fit for the PM factory with steam source. After drying, the paper went to cool, and then adjust the paper flatness.
Slitting section is always constituted by slitter unit and transverse cutting unit. The transverse cutting machine is cut-type, double helix cutter controlled by servo motor. That structure is fit for paper with high gram weight and increase the cutting accuracy.
If you are interested in our products, welcome to contact us for more information.
We`ll be happy to give you the competitive quotation upon receipt of your detailed requirements.